OTS Affiliates At
OTS Witney Therapy Centre & Locally
In this section you will find other practitioners who use rooms at the centre as well as others who work locally, as indicated in the 'location' section of their entry.


---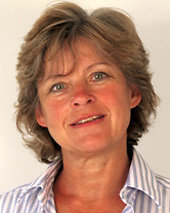 Caroline Phillips
Psychodynamic Counsellor

Offering: one-to-one therapy (16+), Couples
Availability: Mon 1.30pm-9.30pm; Tue 8am - 5pm; Wed 1.30pm-9.30pm; Fri 8am-7pm
Fees: £25 for initial session £50 (concessions) (50 minutes)
Frequency: Weekly
Location: OTS-Witney Therapy Centre


Click Here To contact me

Approach & Specialist Areas:
The psychodynamic approach to therapy focuses on helping us to identify and understand negative patterns of relating and behaving so we can begin to find better ways of coping with life's difficulties. As such, the work we do together involves thinking about what lies under the surface of thoughts, feelings and actions as a way of gaining greater self-awareness. It can involve thinking about past events and their impact on the present. Additionally, close attention is paid to the relationship between us in the counselling room as a way of throwing light on relationships in your everyday life.
Other approaches may also be integrated into the above (eg person-centred and elements of CBT) as and when appropriate, to best resolve your issues and meet your needs.

Background:
I am an experienced counsellor with practices in Witney and Oxford. I also have close links with the Oxford Women's Counselling Centre (OWCC), initially as a counsellor and now as an assessor for the organisation. Prior to training as a counsellor I lectured in Psychology.

Training & Qualifications:
BSc(Hons) Psychology, PgDip in Counselling

Registered Bodies:
Registered, accredited member of the British Association for Counselling and Psychotherapy (BACP) and follow their ethical framework for good practice.
Member of the British Psychology Society (BPS).


---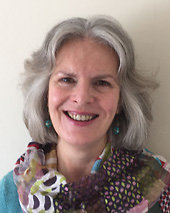 Delia Taylor-Brook
Transpersonal Psychotherapist and Counsellor

Offering: Couples & individuals 18+, Supervision, Skype, Mindfulness Facilitation & Life Coaching
Availability: Tuesdays to Thursdays daytime and early evenings
Fees: £55-£65; Mindfulness groups - £235 for an 8 week course.
Frequency: Usually Weekly
Location: OTS-Witney Therapy Centre


Click Here To contact me

Approach & Specialist Areas:
I provide a confidential, non-judgemental and supportive environment in which we will collaboratively explore your anxieties and concerns. Sometimes called "the talking cure", it can be a time for healing emotional pain and coming to a resolution about the past. It can also be about understanding your present behaviour and working towards change. The opportunity to talk and offload with someone who listens and moreover hears is in itself deeply therapeutic.

My role is to work empathically with you to encourage greater personal awareness and insight, in order that you can make the life changes that you long for. I work with genuine respect for you and your life values, whilst offering alternative ways of understanding you and your life. It offers you a therapeutic alliance which facilitates personal and spiritual growth. It also encourages the development of the necessary inner resources and personal qualities which will support you to develop the freedom to live more fully.

Background:
I have been in the field of people development since 1980 and I have been practising as a Counsellor and Psychotherapist since 1991. I have 9 years experience working with addiction treatment centres in London and Oxford and have many years experience working with issues around alcohol, drugs and food. I have worked for employee assistance programmes since 1996, working with a range of issues including work related stress.

Training & Qualifications:
Certificate in Life Coaching, The Coaching Academy, 2017
Mindfulness for Professionals, The British Institute of Mindfulness, 2016
Relationship Therapy training, Juliet Grayson, 2014
Diploma and Advanced Diploma in Transpersonal Psychotherapy and Counselling, CCPE, (1997 and 2003)
Diploma in Supervision, CCPE, 2001
Certificate in Obesity Management, Lighterlife, 1999
Certificate in Substance Misuse: Prevention and Education, Roehampton Institute, 1994

Registered Bodies:
UKCP


---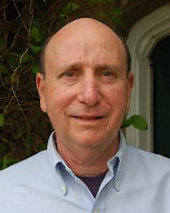 Hal Dunkelman
Psychodynamic Counsellor

Offering: Individual and Couple therapy, 18+
Availability: Afternoons, evenings until 7
Fees: Initial session £75(1.5 hrs); £45(50mins); Couples £50(1 hr)
Frequency: Weekly
Location: The White House, Cote, Bampton (near Witney) OX18 2EG



Click Here To contact me

Approach & Specialist Areas:
Psychodynamic/Person-centred; anxiety, depression,
food/weight/diet issues, relationships, workplace issues, bereavement, life direction

Background:
20 years counselling, training and supervisory experience in agency and private practice, lecturer in psychology and organisation behaviour,

Training & Qualifications:
Diplomas in Psychodynamic Counselling and Practice, M.Sc. (Organisation Behaviour) B.Sc. (Psychology)

Registered Bodies:
MBACP Reg.


---
Other OTS members local to Witney
In this section you will find other OTS members who work locally, as indicated in the 'location' section of their entry.


---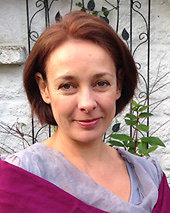 Lizzie Cummings
Drama and movement therapist

Offering: Individual therapy 13+
Availability: Mondays & Fridays 9-2pm; Thursdays day and evening
Fees: £60 per hour session
Frequency: Weekly
Location: Witney



Click Here To contact me

Approach & Specialist Areas:
As a drama and movement therapist I can help you to use creative tools to support your exploration of issues, thoughts and feelings that are difficult to access solely through words. The aim is not to produce anything good, artistic or clever but simply to have the option of non-verbal communication when words are not enough.

Background:
I have spent much of my career working in the adult NHS mental health service working with individuals and running groups for men and women suffering with depression, acute anxiety, schizophrenia and deep, emotional trauma. Movement and story work has helped my clients to explore feelings, issues and situations that have been too difficult or elusive to describe solely in words. However, I also work with many people who prefer just to talk. The creative tools are there simply as an option for those that want to use them. I have also worked with children of all ages who have struggled with emotional and behavioural difficulties, A.D.H.D. bullying issues, confidence, anxiety and depression.

I am now in private practice at the OTS-Witney Therapy Centre offering therapy to individuals. I also run creative, therapeutic group workshops for self-development, using story, dance, movement and art. These will be found on the OTS website as and when they arise.

Training & Qualifications:
I am a fully qualified drama and movement therapist (MA) with fifteen years professional experience having trained with The Sesame Institute at The Central School of Speech and Drama in London. Sesame Dramatherapy is a gentle, yet deep therapy based in the Jungian approach to working with the imagination and the unconscious.

Registered Bodies:
OTS Member
I am state registered with The Health Care Professions Council


---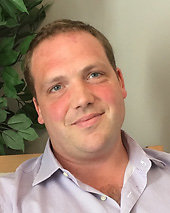 Rob Curtis
Integrative Psychotherapist and Counsellor

Offering: Weekly one-to-one therapy
Availability: Friday daytime/early evening
Fees: £50 per hour session
Frequency: Weekly
Location: Witney
Also at: OTS-Oxford Therapy Centre


Click Here To contact me

Approach & Specialist Areas:

Background:
Prior to training as a therapist, I founded and ran a successful healthcare business; eventually leaving to retrain in an area that I found more personally fulfilling. Over the last six years I have worked with Social Services in London and Oxford, providing support to vulnerable families and families in crisis and working with adults and children with varying and complex needs. Alongside this, I have worked as a counsellor for a leading addiction treatment provider as well as running my own private practice.

Training & Qualifications:
I am a registered member of the BACP and abide by their code of practice. I gained my BA at Kings College London and have a Postgraduate Diploma in Integrative Counselling and Psychotherapy from the Minster Centre, London.
I am also a member of OTS-Oxfordshire Therapy and Self Development which is a diverse community of counsellors and therapists from a wide range of therapeutic orientations, offering a range of psychological therapies, methods and therapy formats. OTS is committed to providing impartial advice, information, assessment and recommendations.

Registered Bodies:
OTS Member
BACP Reg.


---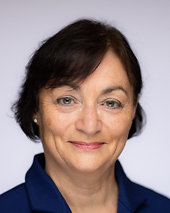 Anne L Ryan
Biodynamic Massage Therapist

Offering: Biodynamic Massage Therapy, 18+
Availability: Saturdays and some evenings
Fees: £55
Frequency: Initially weekly for 6 weeks, then review
Location: OTS-Witney Therapy Centre, Eynsham



Click Here To contact me

Approach & Specialist Areas:
The intention of biodynamic massage is to bring the nervous system into balance between excitement and relaxation, release habitual holding patterns to ease movement, tone and strengthen tissue, restore breathing to become free and spontaneous, make the body a stronger container for emotional and energetic charge.
The benefits of biodynamic massage may include deep relaxation, letting go of tension and worry, improved emotional balance to cope with life's ups and downs, relief from chronic symptoms such as headaches, tension, pain, digestive problems and insomnia, a greater connection with, and trust in, our bodies increased energy and zest for life.

As a biodynamic massage therapist, I offer a private space where I invite clients to engage in a deeper relationship with themselves. We work together in an atmosphere of curiosity, awareness and acceptance seeking a natural movement towards balance and well-being.

Background:
I have always used the creative arts from music and art, movement, breath and vocal sound, to bring solace and balance to my own sense of well-being. The desire to share and communicate the contentment I feel from this has grown into teaching voice one-to-one and directing community choirs, and was the impetus in my decision to train in biodynamic massage and body psychotherapy. From this personal space of exploration and change, I aspire in my practice to work with the uniqueness of each client, to support their exploration and personal sense of well-being.

Training & Qualifications:
I am a qualified Biodynamic Massage Therapist. I am supervised and adhere to the ABMT Code of Ethics. I hold a BA in Law with Spanish from Anglia Ruskin University, Cambridge. I am a member of the Natural Voice Network for voice and choir teachers and I am an accredited Community Mediator through Mediation UK and the West Midlands Open College Network.

Registered Bodies:
Association of Biodynamic Massage Therapists (ABMT)
Natural Voice Network (NVN)
Community Mediator, Mediation UK, West Midlands Open College Network.
Student member UKCP


---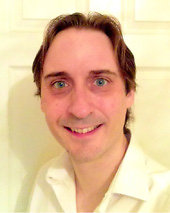 Mark Vanner
Hypnotherapist

GQHP, LNCP. Dip.Hyp
Tel: 0781 2929 157
Email: [email protected]





As a fully certified hypnotherapist, I use a combination of powerful techniques including Hypnotherapy, NLP (Neuro-Linguistic Programming) and Time Line Therapy™ to maximise changes in your life. Hypnotherapy is an incredibly effective and versatile way of dealing with a wide range of issues, from anxiety and addictions to stress and phobias. It is only recently that medical research has begun to show the real benefits and power of hypnotherapy. Whether you want to quit smoking or lose weight or free yourself from irrational fears or phobias, hypnotherapy can help you. I am passionate about my work and my aim is to give you a caring, confidential and competitive Hypnotherapy service in a safe and relaxing environment. Helping you stop the things you don't want and start to enjoy and achieve the things you do.

Licensed Hypno-Band Practitioner: - The Hypno-Band could change your life forever. Imagine having the results usually achieved by having a surgical Gastric Band fitted but not having to go through surgery, and spending thousands of pounds! By using the Hypno-Band hypnotherapy system we create a state of mind where you will believe you actually have a Gastric Band fitted! You will eat smaller portions and feel full. Lose Weight and keep it off! Over four sessions we take you through the process of having a gastric band fitted, only in your mind. By using suggestion and visualisation your mind will be convinced that your stomach has become smaller and that you need less food. By eating less and less often you will begin to lose weight. The process uses hypnotherapy and cognitive behavioural techniques to help you achieve your ideal weight and stay there!

Click Here To visit my website and find out more about what I offer.


---