Most though not all of the practitioners listed on this page work at the OTS-Witney Therapy Centre. They can be contacted via the contact details for each entry. Clicking on the contact link will take you to the contact form on the main OTS website. Not all of our therapists who we might refer you to are listed here. If you are looking for low cost counselling or psychotherapy, our trainees are not listed here, as an assessment is required before they see clients.

Click Here To choose a practitioner.

Click Here For assistance in finding the right practitioner for you.

Click Here To access the low cost service.

You can also email us if you would like an assessment and referral session which can access a wide range of practitioners in Witney and Oxford, as well as the low-cost service and group therapy provided by OTS at the centre in Witney & in Oxford. You can arrange that by emailing us here.

Click Here For the OTS Spring Newsletter 2019


---
OTS Members At
OTS Witney Therapy Centre
In this section you will find full members of the OTS organisation who we regularly refer to, as we know their work well. Please be aware that there are many other members who are not on our website.
---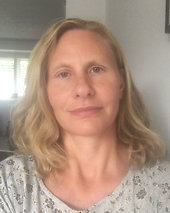 Tanya Smith
Integrative Therapist

Offering: 1-1 adults, 11-18 yrs counselling, families
Availability: Monday am & pm, Wednesday pm and Saturday am
Fees: £65 individuals, £70 families
Frequency: Weekly
Location: OTS-Witney Therapy Centre



Click Here To contact me

Approach:
Therapy is a very personal matter and the relationship with the therapist has to feel comfortable and safe. Finding the right person for you is key. It is generally understood in the field of therapy that the quality of the therapeutic relationship, not just the theory practised, is what makes therapy successful for the individual. An initial meeting will enable you to see if on meeting me, you feel you could work with me.

Background:
After qualifying as a therapist in 2000, I worked in private practice wth adults for 9 years. I then began working as part of a team that offered Solution Focused Therapy to families in crisis for Social Services in West London.
Since 2009 I have worked as a school counsellor with children aged 11 to 18 years old. This work requires a creative and adaptable way of working to engage a young person. My private practice then evolved to offering work to teens and families.

Training & Qualifications:
My training is in Psychological Counselling, which draws on psychodynamic, CBT and humanistic theory. I studied Counselling Psychology at Roehampton University and received PG dip in Psychological Counselling.
PG dip in Working with Adolescents from WPF,
Diploma in Family Work from Oxford College,
Certificate in Solution Focused Therapy from BRIEF.

Registered:
BACP ( British Association of Counselling and Psychotherapy)
BPS (British Psychological Society)
Member of OTS.


---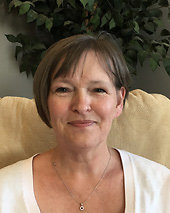 Karen Foster
Integrative Arts Psychotherapist

Offering: One to One therapy Individual (Adult)
Availability: Tuesday - Friday (daytime only)
Fees: £45 per hour session
Frequency: Weekly
Location: OTS-Witney Therapy Centre



Click Here To contact me

Approach & Specialist Areas:
Working within a framework that prioritises the therapeutic relationship my theoretical orientation is psychodynamic and humanistic, underpinned by neuroscience and attachment theories.

My integrative training in both talking and art therapy enables me to combine both approaches. Engaging with creative media as a form of communication allows space for unconscious feelings, which once expressed and given visible form become available for reflection and for new perspectives to form through dialogue.

Background:
I spent 20 years as a partner in a small consultancy practice and became a professional food photographer in 2005. More recently I have worked within the NHS in acute mental health settings facilitating groups and working one to one. Currently, in addition to developing my private practice I continue to work as an Independent Advocate with vulnerable adults.

Training & Qualifications:
MA Integrative Arts Psychotherapy (IATE)
Post Graduate Diploma in the Therapeutic Application of the Arts (IATE)
Children's Accelerated Trauma Treatment (CATT) Levels 1 & 2

Registered Bodies:
OTS Member
Health and Care Professions Council (HCPC) Reg: AS15735
Professional Member of The Institute for the Arts in Therapy and Education (IATE)
Working towards UKCP Registration


---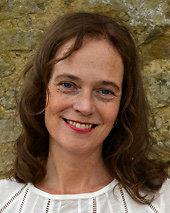 Sarah Payler
Psychodynamic Psychotherapist

Offering: One-to-one therapy
Availability: Various times though week
Fees: £50
Frequency: Once/twice weekly
Location: OTS-Witney Therapy Centre
Also at: Charlbury & North Oxford, OX2


Click Here To contact me

Approach & Specialist Areas:
As a psychotherapist and counsellor I am able to offer you a confidential, calm and reflective setting where we can start to make sense of the feelings and thoughts that trouble or concern you. It's a place where you can explore your hopes and your fears, a time when you can be listened to and understood.
I practise a form of therapy called Psychodynamic Psychotherapy. This therapy is a journey of self-discovery and self-understanding that can bring relief from distress and help you make long lasting and positive change in your life. Drawing on the theories of psychoanalysis and neuroscience it explores how the problems you are struggling with in the present may connect to your past experiences; it looks at the unconscious feelings and thoughts that lie behind your present suffering.
We can find out what is going on for you through our relationship together. As we talk together we'll start to discover and understand the unhelpful automatic reactions and unconscious patterns which may be undermining your psychological well being. Emotional wounds can be healed and a capacity for change developed. This can free you to resolve your difficulties and find fresh way of approaching life.
I find my work as a therapist exciting and I love to meet different challenges and people from diverse backgrounds. I work across a wide range of issues but also have a particular interest in working with those who struggle with anxiety, depression, identity, intimacy and connection. My background as a musician means that I have a first hand understanding of the specific issues and difficulties faced by those who work in the performing arts.

Background:
I originally trained as a classical musician and spent many years performing professionally with orchestras in the UK and abroad. Alongside this I taught both individuals and groups instructing a number of string ensembles. Having become interested in therapy through my experience in education, I trained for five years at WPF, a specialist psychodynamic therapy institute in London. I have now practised for a number of years with a range of adults treating many psychological and emotional problems.
Institutions that I have worked for include: Westminster Pastoral Foundation, Oxford Women's Counselling Centre and Cruse Bereavement Care. I currently work in private practice and am an assessor at OWCC.

Training & Qualifications:
Post Graduate Diploma at Masters level in Psychodynamic Theory and Practice (WPF)
Certificate in Counselling Skills (WPF)
Post Graduate Alumna of The Royal College of Music

Registered Bodies:
British Psychoanalytic Council (BPC)
Foundation for Psychotherapy and Counselling (FPC).
Member of OTS


---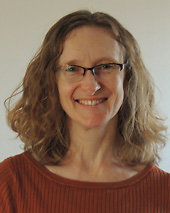 Sue Brackstone
Life Coach

Offering: 1-1 Coaching
Availability: (Days, evenings) Monday – Thursday daytime Monday & Tuesday Evening
Fees: £65 per hour
Frequency: As needed
Locations: OTS-Witney Therapy Centre
Also at: at OTS-Oxford Therapy Centre

Click Here To contact me

Approach & Specialist Areas:

I work with my clients to reduce stress, beat procrastination, take action on their dreams and increase quality time for relationships and family. I help my clients to overcome obstacles that life throws in the way and create lasting, positive change.

If you:

Are overwhelmed with things to do

Wish you had more time for the people you love

Are unsure where your life is going

Want to make changes, but aren't sure where to start

Want to stop your life from running you, and turn things around

Life coaching can help.

Together we can work on:


Improving your work life. Find what you really want to do.

Managing your time.

Beating procrastination and getting things done.

Improving your relationships with family and friends.

Creating a life outside of work.

Growing your confidence and self-esteem

Or anything else that's blocking you from creating a life you love.

Background:
Before becoming a life coach I worked as an administrator in local council, and later as a freelance writer.
I volunteer at Citizen's Advice and as an Early Intervention Coach with TLG, an organisation that works with children in schools.

Training & Qualifications:
Diploma in Life Coaching (Level 3)
Diploma in Higher Education - Counselling and Psychology

Registered Bodies & Organisational Positions:
Member of the Association for Coaching


---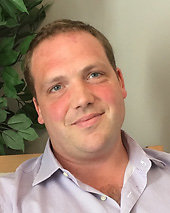 Rob Curtis
Integrative Psychotherapist and Counsellor

Offering: Weekly one-to-one therapy
Availability: Friday day time/early evening
Fees: £50 per hour session
Frequency: Weekly
Location: OTS-Witney Therapy Centre
Also at: OTS-Oxford Therapy Centre

Click Here To contact me

Approach & Specialist Areas:

Background:
Prior to training as a therapist, I founded and ran a successful healthcare business; eventually leaving to retrain in an area that I found more personally fulfilling. Over the last six years I have worked with Social Services in London and Oxford, providing support to vulnerable families and families in crisis and working with adults and children with varying and complex needs. Alongside this, I have worked as a counsellor for a leading addiction treatment provider as well as running my own private practice.

Training & Qualifications:
I am a registered member of the BACP and abide by their code of practice. I gained my BA at Kings College London and have a Postgraduate Diploma in Integrative Counselling and Psychotherapy from the Minster Centre, London.
I am also a member of OTS-Oxfordshire Therapy and Self Development which is a diverse community of counsellors and therapists from a wide range of therapeutic orientations, offering a range of psychological therapies, methods and therapy formats. OTS is committed to providing impartial advice, information, assessment and recommendations.

Registered Bodies:
OTS Member
BACP Reg.


---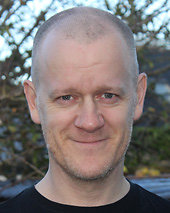 Guy Turton
Integrative Counsellor

Offering: Individuals 16+, Couples & any adult family pair
Availability: Mondays - afternoon & evening
Fees: £50-70; Couples £55-70 (All initial sessions £30)
Frequency: Weekly
Location: OTS-Witney Therapy Centre
Also at: at OTS-Oxford Therapy Centre

Click Here To contact me

Approach & Specialist Areas:
My approach is to treat you as an individual, to listen, be curious, try to understand, and provide a non-judgemental space for you to explore what is going on for you. "Integrative" means that I can draw on a wide range of theory and experience when we are talking together.
My specialist areas are:
Working with men
Relationships (at work, with siblings, or parents or adult children)
Couples (in or out of commitment to each other)

Background:
Relationship challenges in my own life led me to seek individual therapy. Changes I experienced through therapy have been so positive that its given me a very strong belief in the benefits of counselling

Training & Qualifications:
Rigorous, demanding but enjoyable, my training was at Minster Centre in London (this course is BACP Accredited). I am currently doing relationship/couples training at Re-Vision (also in London)
I am a Diploma qualified Integrative Counsellor

Registered Bodies:
OTS Member
BACP


---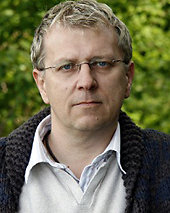 Justin Smith
Relational Integrative Body Psychotherapist

Offering: Individual, group, adult family and couple therapy,
supervision, training, assessment & referral
Availability: Monday, Wednesday, Thursday, Friday - daytime only
Fees: 1-1 (£62-£82); Couples (£80-£90)
Frequency: According to need
Location: OTS-Witney Therapy Centre

Click Here To contact me

Approach & Specialist Areas:
With over 20 years experience, in essence I offer counselling & psychotherapy which:

can be short or long-term

is tailored to you

is effective

is integrative

draws from a wide range of approaches of well-established, tried and tested, reputable theories and techniques

includes body and mind & the unconscious

Background:
As well as running the Witney Therapy Centre, I run OTS - Oxfordshire Therapy & Self-Development. OTS is a large and growing community of practitioners form across the range of different types and orientations of counselling & psychotherapy. If I am not the right person for you, or I don't have space, I can refer you to someone who would fit your needs, ideally following an initial assessment session, where we can get a sense of who you are, and what you might need.

Training & Qualifications:
ADHP, Dip Supervision
My initial training was an eclectic mix of therapies including: CBT & Behavioural Approaches, Psychodynamic & Psychoanalytic Approaches, NLP & Hypnosis and Humanistic Approaches such as Gestalt & Person Centred Therapy. I have spent the last 20 years continuously training and developing as a relational integrative body psychotherapist.

Registered Bodies:
Director of OTS-Oxfordshire Therapy & Self-Development
Manager of OTS-Witney Therapy Centre
UKCP Registered Psychotherapist
UKCP Registered Supervisor
CABP member - Chiron Association for Body Psychotherapists
Member of OPS - Oxford Psychotherapy Society


---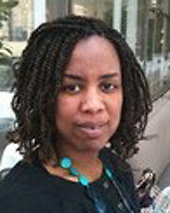 Stephanie Davis
Attachment-Based Psychoanalytic Psychotherapist

Offering: Individual Therapy, Couples Therapy
Availability: Thursday mornings (+Abingdon below)
Fees: £50 - £75 per session
Frequency: Weekly or more as needed
Location: OTS-Witney Therapy Centre;
Also at: Abingdon: Mon, Tues, Thurs


Click Here To contact me

Approach & Specialist Areas:
As an attachment-based therapist, I view relationships with others as a key part of human development and growth, and understand that disruptions and difficulties in relationships, in both childhood and adulthood, and feelings of isolation can damage our ability to manage our lives and our selves. These disruptions and difficulties can affect us in a variety of ways of which we may be unaware. My work with clients involves facilitating an understanding of how much of one's behaviour, and way of relating to others, is influenced by processes linked to such disruptions and difficulties. I consider the therapy to be 'relational' in that it is an endeavour in which the therapist and client are both mutually engaged and working together to effect change.

I have developed expertise in working with a range of clients from different cultural and national backgrounds with concerns as diverse as depression, anxiety, trauma, eating problems and abuse as well as emotional difficulties and problems of identity and the self. I also specialise in working with the transition to parenthood and issues around PND.

I use the EFT approach when working with couples. Attachment needs are present throughout the lifespan and viewing the adult couple relationship as an attachment relationship offers a perspective which views the difficulties and disruptions as a consequence of couples struggling to have a good enough, supportive attachment with one another. When a couples' attachment feels insecure it can result in negative cycles of behaviour which prevent them from communication and connecting effectively. Working from this perspective, I endeavour to support couples to identify and understand their negative cycles and support them in unlocking the emotions fuelling this negative cycle to facilitate a move to a more secure and supportive attachment and way of relating.

Background:
Prior to working as a therapist, I worked as a management consultant and also as a research fellow in Education and Psychiatry. As such, I have a keen understanding of the impact of different environments on mental well-being as well as mental health issues themselves. I have worked in the NHS, private practice and with several charities specialising in fostering and adoption, refugees and stroke survivors and their carers.

Training & Qualifications:
Diploma Attachment Based Psychoanalytic Psychotherapy
PhD Psychology
MA (Hons) Psychology (Cantab)
Emotionally Focussed Therapy (EFT) approach with couples (Marriage Care)

Registered Bodies:
UKCP Registered
Member of the Forum for Independent Psychotherapists (FIP).
Member of TRS (The Relational School)
Member of OPS (Oxford Psychotherapy Society)


---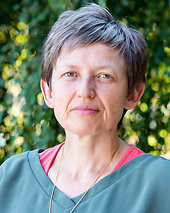 Melanie Bain
Humanistic Counsellor

Offering: Individual therapy
Availability: Monday, Wednesday, Friday, Saturday
Fees: £50
Frequency: weekly
Location: OTS-Witney Therapy Centre
Also at: OTS-Oxford Therapy Centre


Click Here To contact me

Approach & Specialist Areas:
I would describe my style as eclectic and organic. The aim of my work is to enable you to increase self-awareness and notice hidden attitudes, feelings or behaviours that you may have in relation to your current situation or problem. My belief is that when we become more aware of ourselves this increases our own ability to see, challenge and change old unhelpful patterns and belief systems. Because we have unique personalities and backgrounds I find that one approach does not work for everyone, therefore, how I work with you may vary depending on your own needs and personality and how we relate to one another during our time together.

Background:
Within my counselling profession, I have worked with adults and young people who have faced difficulties from substance abuse, mental/physical/sexual abuse, self-esteem, depression and relationship issues. However, my work is not specific to these issues alone.

Prior to, during and after my training, I worked within the health, social and criminal justice sector. For nearly five years I have worked with organisations specialising in the rehabilitation of drug and alcohol users and prolific offenders. I currently support children, young people and their families who are facing domestic and social difficulties.

I am a registered member of the British Association for Counselling and Psychotherapy and work alongside their ethical standards. I undertake regular supervision and ongoing professional development to ensure a high standard of working.

Training & Qualifications:
I have a post-graduate diploma in Humanistic counselling and supervision from the Kinharvie Institute, Caledonian University of Glasgow, where I attended from 2001 and 2004.

Registered Bodies:
OTS Member
BACP registered


---