Most though not all of the practitioners listed on this page work at the OTS-Witney Therapy Centre. They can be contacted via the contact details for each entry. Clicking on the contact link will take you to the contact form on the main OTS website. Not all of our therapists who we might refer you to are listed here. If you are looking for low cost counselling or psychotherapy, our trainees are not listed here, as an assessment is required before they see clients.

Click Here To choose a practitioner.

Click Here For assistance in finding the right practitioner for you.

Click Here To access the low cost service.

You can also email us if you would like an assessment and referral session which can access a wide range of practitioners in Witney and Oxford, as well as the low-cost service and group therapy provided by OTS at the centre in Witney & in Oxford. You can arrange that by emailing us here.

Click Here For the OTS Building Communities Newsletter


---
OTS Members At
OTS Witney Therapy Centre
In this section you will find full members of the OTS organisation who we regularly refer to, as we know their work well. Please be aware that there are many other members who are not on our website.
---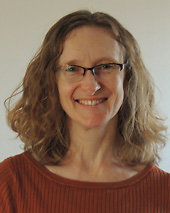 Sue Brackstone
Life Coach

Offering: 1-1 Coaching
Availability: (Days, evenings) Monday – Thursday daytime Monday & Tuesday Evening
Fees: £65 per hour
Frequency: As needed
Locations: OTS-Witney Therapy Centre
Also at: at OTS-Oxford Therapy Centre

Click Here To contact me

Approach & Specialist Areas:

I work with my clients to reduce stress, beat procrastination, take action on their dreams and increase quality time for relationships and family. I help my clients to overcome obstacles that life throws in the way and create lasting, positive change.

If you:

Are overwhelmed with things to do

Wish you had more time for the people you love

Are unsure where your life is going

Want to make changes, but aren't sure where to start

Want to stop your life from running you, and turn things around

Life coaching can help.

Together we can work on:


Improving your work life. Find what you really want to do.

Managing your time.

Beating procrastination and getting things done.

Improving your relationships with family and friends.

Creating a life outside of work.

Growing your confidence and self-esteem

Or anything else that's blocking you from creating a life you love.

Background:
Before becoming a life coach I worked as an administrator in local council, and later as a freelance writer.
I volunteer at Citizen's Advice and as an Early Intervention Coach with TLG, an organisation that works with children in schools.

Training & Qualifications:
Diploma in Life Coaching (Level 3)
Diploma in Higher Education - Counselling and Psychology

Registered Bodies & Organisational Positions:
Member of the Association for Coaching


---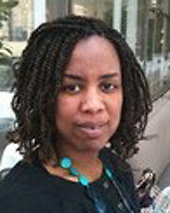 Stephanie Davis
Attachment-Based Psychoanalytic Psychotherapist

Offering: Individual Therapy, Couples Therapy
Availability: Thursdays (+Abingdon below)
Fees: £65 - £95 per session
Frequency: Weekly or more as needed
Location: OTS-Witney Therapy Centre;
Also at: Abingdon: Mon, Tues


Click Here To contact me

Approach & Specialist Areas:
As an attachment-based therapist, I view relationships with others as a key part of human development and growth, and understand that disruptions and difficulties in relationships, in both childhood and adulthood, and feelings of isolation can damage our ability to manage our lives and our selves. These disruptions and difficulties can affect us in a variety of ways of which we may be unaware. My work with clients involves facilitating an understanding of how much of one's behaviour, and way of relating to others, is influenced by processes linked to such disruptions and difficulties. I consider the therapy to be 'relational' in that it is an endeavour in which the therapist and client are both mutually engaged and working together to effect change.

I have developed expertise in working with a range of clients from different cultural and national backgrounds with concerns as diverse as depression, anxiety, trauma, eating problems and abuse as well as emotional difficulties and problems of identity and the self. I also specialise in working with the transition to parenthood and issues around PND.

I use the EFT approach when working with couples. Attachment needs are present throughout the lifespan and viewing the adult couple relationship as an attachment relationship offers a perspective which views the difficulties and disruptions as a consequence of couples struggling to have a good enough, supportive attachment with one another. When a couples' attachment feels insecure it can result in negative cycles of behaviour which prevent them from communication and connecting effectively. Working from this perspective, I endeavour to support couples to identify and understand their negative cycles and support them in unlocking the emotions fuelling this negative cycle to facilitate a move to a more secure and supportive attachment and way of relating.

Background:
Prior to working as a therapist, I worked as a management consultant and also as a research fellow in Education and Psychiatry. As such, I have a keen understanding of the impact of different environments on mental well-being as well as mental health issues themselves. I have worked in the NHS, private practice and with several charities specialising in fostering and adoption, refugees and stroke survivors and their carers.

Training & Qualifications:
Diploma Attachment Based Psychoanalytic Psychotherapy
PhD Psychology
MA (Hons) Psychology (Cantab)
Emotionally Focussed Therapy (EFT) approach with couples (Marriage Care)

Registered Bodies:
UKCP Registered
Director of the Forum for Independent Psychotherapists (FIP)
Member of TRS (The Relational School)
Member of OPS (Oxford Psychotherapy Society)
Member of OTS


---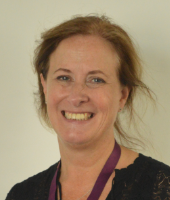 Nicola Edmonds
Psychotherapeutic Counsellor

Offering: Individual Therapy
Availability: (Days, evenings) Monday evening (Zoom) and Tuesday evenings (person - Witney)
Fees: £50 (some £35 spaces)
Frequency: Weekly
Location: OTS-Witney Therapy Centre


Click Here To contact me

Approach & Specialist Areas:
I am a qualified Psychotherapeutic Counsellor offering medium- and long-term counselling and psychotherapy for individuals. I have been trained in a combination of approaches including Transactional Analysis, Gestalt, Psychodynamic and Person-Centred approaches.

Background:
I have 35 years of experience of working supportively with people from all walks of life through; one-to-one Coaching, Executive Coaching, Group Facilitation of groups with conflicting objectives, Conflict Resolution, working with vulnerable children and troubled adolescents. I have successfully worked in Corporate, Educational, and Voluntary settings. I have been working with clients for the last five years.

Working in an open and transparent way, I tailor my approach to suit your specific needs. I will provide a calm and reflective environment through which we can be curious and explore whatever it is you need to bring. Working together, we can review how you live and relate to others, both now and in the past, to enable you to make sense of how you are feeling and why, and to locate and develop your natural capabilities to enable you to support yourself better. This will be your space to be listened to, accepted and heard.

I work with:

anxiety or panic attacks

eating disorders

depression

loneliness

emptiness

self-harm

difficulty expressing feelings; feeling numb
relationship difficulties

extreme mood swings/anger/sadness

shame and guilt

lack of confidence/low self-esteem

identity

living with the effects of abuse

rape
Training/Qualifications:
CCTP: Trauma Certification
Diploma, Humanistic Counsellor - Metanoia Institute
Masters Level: Conflict Resolution & Group Facilitation (NAOS Institute)
Registered Bodies:
BACP
Member of Oxford Psychotherapy Society
Member of OTS
---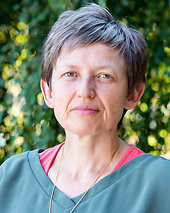 Melanie Bain
Humanistic Counsellor

Offering: Individual therapy
Availability: Monday - Saturday
Fees: £50 - £60
Frequency: once/twice weekly
Location: OTS-Witney Therapy Centre
Also at: OTS-Oxford Therapy Centre or online


Click Here To contact me

Approach & Specialist Areas:
I would describe my style as eclectic and organic. The aim of my work is to enable you to increase self-awareness and notice hidden attitudes, feelings or behaviours that you may have in relation to your current situation or problem. My belief is that when we become more aware of ourselves this increases our own ability to see, challenge and change old unhelpful patterns and belief systems. Because we have unique personalities and backgrounds I find that one approach does not work for everyone, therefore, how I work with you may vary depending on your own needs and personality and how we relate to one another during our time together.

Background:
Within my counselling profession, I have worked with adults and young people who have faced difficulties from substance abuse, mental/physical/sexual abuse, self-esteem, depression and relationship issues. However, my work is not specific to these issues alone.

Prior to, during and after my training, I worked within the health, social and criminal justice sector. For nearly five years I have worked with organisations specialising in the rehabilitation of drug and alcohol users and prolific offenders. I currently support children, young people and their families who are facing domestic and social difficulties.

I am a registered member of the British Association for Counselling and Psychotherapy and work alongside their ethical standards. I undertake regular supervision and ongoing professional development to ensure a high standard of working.

Training & Qualifications:
I have a post-graduate diploma in Humanistic counselling and supervision from the Kinharvie Institute, Caledonian University of Glasgow, where I attended from 2001 and 2004.

Registered Bodies:
OTS Member
National Counselling Society accredited registrant


---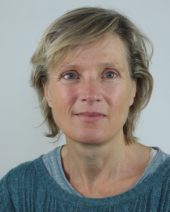 Della Wolf
Psychodynamic Psychotherapist

Offering: Individual Therapy
Availability: Mon (Oxford), Tues pm/eve (Witney), Wed am/eve (Oxford) Thurs pm/eve (Oxford), Friday (Oxford)
Fees: £60 per session (reduced fee for students & long-term therapy)
Frequency: Weekly
Location: OTS-Witney Therapy Centre
Also at: OTS-Oxford Therapy Centre & Rose House Oxford


Click Here To contact me

Approach & Specialist Areas:
Psychodynamic therapy has its foundations in acknowledging the importance of the unconscious mind – an understanding of mental functioning that now carries substantial neurological backing. While the brain may have a mind of its own, it is seen to gain individual form largely through relationships, fundamentally during infancy but continuing throughout life. An understanding of both infant and child development is considered essential for adult psychodynamic therapy. Thinking about how the past is influencing the present, and how previous relationships are colouring present experience, is an important part of the therapy. A therapist can help in the work of uncovering the causes of mental and emotional distress, and then support the client in reflecting on ways to repair and to better fulfil their potential.
People I have seen for therapy have had various named conditions – depression, generalised anxiety disorder, emotionally unstable personality disorder, eating disorders, panic attacks, post-traumatic stress disorder etc. Also less medicalised conditions such as low self-esteem, grief, isolation, stress, difficulties with children or partner, etc. These labels of the problems we are aware of have some use, but it is the individual who needs therapy rather than the symptoms. Particularly, in working to fathom the dynamics of the symptoms, the therapy is seeking to understand each person in relation to others. I work one-to-one, in a room kept free from intrusion, either once or twice a week. Working online/remotely became necessary during 2020. Sometimes video work is appropriate, while for others using audio is more effective. This needs to be thought about carefully and negotiated individually. I believe that good therapeutic work can be done remotely but prefer to work in-person for the earlier sessions at least.

Background:
For ten years I worked in a perinatal mental health service in the NHS. This involved therapeutic work with pregnant women as well as with parents and babies. The time of a new baby is often challenging for parental mental health. This is partly because becoming a parent can powerfully re-ignite one's own early experiences and anxieties. I have found my work with mothers and fathers from varying cultures and backgrounds, varying ages and professions, helpful in developing my understanding of emotional development and disturbance.
I was particularly employed to think with parents about their relationship with their babies and young children rather than teaching them how to parent. Disturbing and disruptive ways of parenting can roll on down through the generations unless there is time to reflect and to challenge reactions that feel instinctive but are actually learnt. For me, having the opportunity to explore and observe these first relationships added to my theoretical knowledge and provided insights into thinking about an individual's experience of being in the world.

Training & Qualifications:
Masters Degree, University of East London, and the Tavistock and
Portman NHS Foundation Trust: 'Working with children, young people and
families: a psychoanalytic observational approach'.
Clinical training in psychodynamic psychotherapy at the British
Psychotherapy Foundation (BPF).

Registered Bodies:
British Psychoanalytic Council (BPC)
Member of OTS

---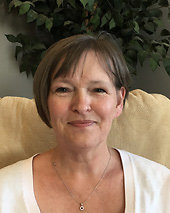 Karen Foster
Integrative Arts Psychotherapist

Offering: One to One therapy Individual (Adult)
Availability: Tuesday - Friday (daytime only)
Fees: £45 per hour session
Frequency: Weekly
Location: OTS-Witney Therapy Centre



Click Here To contact me

Approach & Specialist Areas:
Working within a framework that prioritises the therapeutic relationship my theoretical orientation is psychodynamic and humanistic, underpinned by neuroscience and attachment theories.

My integrative training in both talking and art therapy enables me to combine both approaches. Engaging with creative media as a form of communication allows space for unconscious feelings, which once expressed and given visible form become available for reflection and for new perspectives to form through dialogue.

Background:
I spent 20 years as a partner in a small consultancy practice and became a professional food photographer in 2005. More recently I have worked within the NHS in acute mental health settings facilitating groups and working one to one. Currently, in addition to developing my private practice I continue to work as an Independent Advocate with vulnerable adults.

Training & Qualifications:
MA Integrative Arts Psychotherapy (IATE)
Post Graduate Diploma in the Therapeutic Application of the Arts (IATE)
Children's Accelerated Trauma Treatment (CATT) Levels 1 & 2

Registered Bodies:
OTS Member
Health and Care Professions Council (HCPC) Reg: AS15735
Professional Member of The Institute for the Arts in Therapy and Education (IATE)
Working towards UKCP Registration


---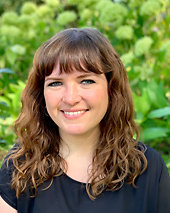 Vanessa Corley
Person-Centred Counsellor

Offering: one-to-one with adults and adolescents
Availability: Mon - Wed, Fri (days, evenings), Sat (mornings)
Fees: £50 per one hour session
Frequency: Weekly
Location: OTS-Witney Therapy Centre



Click Here To contact me

Approach & Specialist Areas:
I provide counselling to meet your individual needs and to help you find your own way of dealing with life's challenges. Experienced in working with both young people and adults to improve and maintain their mental health, we will work together on the problems that you face to find your own path to positive change and to continue with this after the counselling has ended. I have worked with people from a variety of age groups and backgrounds on many life and mental health issues including anxiety, depression, sexual abuse, relationship issues, work-related stress, bereavement, family issues, and self-harm.

Background:
After nearly ten years working in the corporate world, my growing interest in helping people, including myself, with their relationship with themselves and with their mental health led me to pursuing a career as a counsellor. Three years volunteering with the Samaritans had shown me the power of actively listening and being there for someone when they need it most, or when they feel like there's nobody else that will. I am a Person Centred counsellor which means I believe that therapy takes place when there is an understanding, accepting and genuine relationship that the counsellor has with their client. Under those circumstances, I will help you to find your own way through whatever issues you are facing, without fear of judgement or misunderstanding.

Training & Qualifications:
I have a Higher Professional Diploma in Counselling (BACP accredited course) and am a member of the British Association for Counselling and Psychotherapy (BACP). I have presented a piece of research on anxiety at the BACP Annual Research Conference 2019 and I am also currently undertaking a Masters in Counselling and Psychotherapy Practice.

Registered:
OTS Member
BACP Registered

---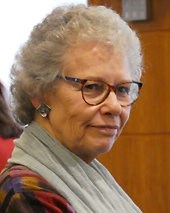 Sandra Cooper
Person-Centred Counsellor

Offering: 1-1 individual Counselling with adults
Availability: Weekly on Wednesday evenings
Fees: £50 per one hour session
Frequency: Weekly
Location: OTS-Witney Therapy Centre



Click Here To contact me

Approach & Specialist Areas:
I work closely with people's process based on their feelings and thoughts. As children we develop personal behaviours and ways of coping in the world, but when we reach adulthood sometimes we are challenged beyond our coping mechanisms or endurance. We can find ourselves anxious, depressed, ill or generally feeling unable to deal with life. My work is set within a framework of understanding, without judgement or assumption, to support you in self discovery and autonomy. Although Counselling can be challenging, my relationship with you will be empathically supportive while working with these problems, enabling you to explore your process.

Background:
I worked for many years as a Counsellor in the Public Sector with people on Probation, in prisons, the homeless community, Oxford City Council (including the Fire Service and Head Teachers) and in private practice. My original specialism was Addiction, but as my experience widened I also worked closely with Psychiatric Services. This background encompassed a wide range of aspects of mental health which lead me to work with children, couples and groups in therapeutic settings. After a break, I am presently specialising in historic, recent or current sexual abuse. My work includes painful unusual experiences, as well as day-to-day difficulties.

Training & Qualifications:
Diploma and BA Hons Degree in Person-Centred Counselling from Metanoia
Certificates in 'Group Work' and 'Working with Families and Children'
BACP Accreditation (lapsed) - I am presently working towards Re-Accreditation with BACP.

Registered:
BACP registered
TPCA Member
Member of OTS


---