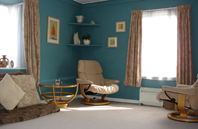 What do you need?
We offer a range of services which you can read about on our website such as...


A recommendation/referral for 1-1 counselling or psychotherapy - matching you with a counsellor or therapist?

Low cost therapy or counselling in Witney

Group Therapy in Oxfordshire?

Couples Therapy

Complementary Therapy such as hypnotherapy?

Therapy room hire in Witney
If you are not sure what you need, you can phone Justin who runs the centre on 07977 126330, or email him here.


---
Options - Finding A Therapist
Psychotherapy and Counselling in Witney

Short / long term; A variety of approaches; Group Therapy in Oxfordshire / 1-1 counselling in Witney / Couples therapy; Educational talks etc.

1. If you would like help to find the right counsellor/ psychotherapist, and the right type of approach (there are many) for you, please phone Justin Smith on 07977 126330 or email him here.

2. If you want to look for a counsellor or therapist yourself, you can find details of the practitioners running their own practices at the centre on the 'Counselling & Psychotherapy' page.

Complementary Therapies

If you are looking for complementary therapy such as hypnotherapy you can visit the 'Complementary Therapies' page, where you will find information on other practitioners who work from the centre. As there are many hundreds of different complementary therapies, we are unable to recommend a specific therapy or practitioner. All practitioners are responsible for their own practice, and you should contact them directly through the information provided by each therapist.


---
Next Free Talk At Witney Therapy Centre
Knowing Yourself & Being Effective

This free talk is an opportunity to explore questions such as: What makes relationships difficult? How do you live a life even more worth living? Why did my therapy not work? What is love? How did we become who we are?

See the bottom of this page for more details about our free talks, and how to register!


---
About the Witney Therapy Centre
The Witney Therapy Centre opened at the start of 2004 to provide beautiful low cost therapy room hire in Witney for psychotherapists, counsellors and complementary therapists, and to provide a range of counselling and psychotherapy services to the general public. We ensure all practitioners are fully qualified and insured.

Our Therapy Centre is in central Witney, just around the corner from the main bus stops at the top of the High Street. So we are well placed for people travelling from Burford, Bampton, Carterton, Eynsham, Faringdon, Oxford and other surrounding towns and villages.

As a psychotherapist, supervisor and trainer, Justin Smith set the centre up, and runs it alongside his practice, and 'Oxfordshire Therapy & Self-Development' (OTS). If you want assistance with the huge range of therapy options - approaches and types that are available, please feel free to call Justin on 07977 126330, or email him here.


---
Therapy Approaches Offered:
Psychotherapy, counselling and psychology options:

This list is only a short example of what we offer. Please contact click here to contact Justin if you are in doubt or looking for something more specific.


Body Psychotherapy

Clinical supervision

Couple counselling

Group Therapy

Integrative Psychotherapy

Life Coaching

Psychodynamic Counselling

Psychosynthesis Psychotherapy

Relational Psychotherapy

Relationship Counselling

Transpersonal Psychotherapy

Current Complementary Therapy Options:


Hypnosis


---
Why Counselling?
People want to find a counsellor or a psychotherapist for many different reasons. Some want help with specific emotional problems such as depression, loneliness or anxiety, or they may wish to generally feel more alive. Some may have difficulty coming to terms with a traumatic or painful personal history. Others may feel stuck in recurring patterns that prevent them from feeling fulfilled, from connecting with others, or from finding meaning in their lives.
Sometimes people wish to find a counsellor or a therapist for help during a crisis, such as the end of a relationship, bereavement, divorce, redundancy resulting in loss of direction in life or other traumatic event such as rape, abortion or miscarriage.

Many of our clients tell us they contacted the Witney Therapy Centre in order to:

Talk things over in a safe and private environment

Improve their personal and professional relationships

Find release from emotional and painful symptoms

Have more control and choice in their life

Change old ways of coping that haven't worked

Gain deeper understanding of behaviours and feelings

End self-destructive patterns of behaviour

Resolve symptoms of trauma

Feel more pleasure and vitality

And some people want support with an important transition in their lives, as one of our therapists Paula Maddison has recently written about in her piece on

Life Transitions

As I write, we are currently in the natural transition from winter to spring and, our human lives also move in seasons and rhythms. Most of the time, we are in some transition or another, if we could only pause and take the time to notice and support that transition. Transition is defined as "The process or a period of changing from one state or condition to another" and in our busy modern world, we have become detached from the transitions in our lives and yet they are still happening and cause us difficulty.

There are many life events that are 'transitional': Leaving home, changing jobs, getting married or moving in with a partner, becoming ill or recovering from illness, losing a job, losing a partner, having a child, child leaving home, hitting 'middle-age', losing a parent, moving house, retirement or becoming a grandparent.

William Bridges in his book on "Transitions" outlined three main stages we go through as part of a transition:

1. An ending
2. A neutral zone of nothing much happening
3. A new beginning

But what often happens in modern life is that we start with the new beginning and do not come to terms with the ending that has been, or give time for the 'neutral space' of not-knowing quite where we are. Counselling can be a valuable resource when you are going through a transition, helping you to work through the ending and stay with the neutral zone, before the new beginning can finally arrive. Embracing transitions in this way can deeply enrich your life, instead of rushing through experience, trying to get to the next thing. Maybe you could give your transitions time?

To find an appropriate counsellor please explore our practitioners' profiles where you will find further information and contact details, or email Justin Smith and he can help you find the right practitioner for you.


---

Oxfordshire Therapy & Self-Development
1-to-1 Counselling & Psychotherapy - Group Therapy & Workshops - Low-cost therapy in Oxford and Witney



When people first discovered that cleaning your teeth brings with it lots of benefits like longer lasting teeth, a nicer smile and healthier gums, it took off as something most of us now do regularly. This is how we take care of our teeth. But how do we take of our emotional intelligence and wellbeing? How do we take care of that? Doing things to support our experience as human beings in living our lives more effectively, easily, and happily has not yet become as normal as cleaning our teeth. Partly because other than seeing a counsellor or therapist when life becomes really difficult, most people don't know what is available. This is partly why OTS has been set up.

Most people look for some form of counselling or psychotherapy when something goes wrong in life, a crisis, or a desire for life to be better in some way; so, many people now know about the existence and value of psychotherapy and counselling. There are two things however, that people don't really know about or understand: one is the confusing range of different types of counselling and therapy out there; and secondly, that there are many other avenues which can support and enhance what is for all of us quite a challenge – how to do life well!

Workshops and groups aren't as mainstream as individual counselling and psychotherapy, but they are often more cost effective for those on lower incomes. They can also be very useful alongside and as an additional support for already having individual counselling or therapy. I will say more about this later on, but firstly I would like to tell you about OTS.


What is OTS?
OTS are building a network and community of excellence - professionals who can offer a broad range of services to both members of the public, and fellow professionals. We currently offer a number of groups and workshops on
our website
, and as the organisation develops so the range of services we will be offering will grow, to include:
A Low-Cost Therapy & Counselling (in Witney and Oxford) Service:
There are many people who can't realistically afford the typical cost of individual therapy sessions. If group therapy is not appropriate, we can offer low-cost therapy with trainees (who are in regular supervision with us) or with newly qualified practitioners from £20 per session.
An Assessment & Referral Service:
For if you're not sure of-
which type and format of 1-1 therapy/counselling

which therapeutic approaches;

whether group or individual counselling/therapy;

Workshops & Talks:
We run workshops on a regular basis in the evenings and weekend mornings. Our newsletters will update you on new events as they are advertised. (You can sign up here to receive the OTS Newsletter) Educational & Experiential event topics include: Knowing yourself & being effective; Emotional literacy; Relationship difficulties & couples; Getting what you want out of life; Is counselling /Psychotherapy for me?; Why isn't my therapy working? etc.

Group Therapy in Oxfordshire (both ongoing and time-limited):
Working with anxiety, depression, self esteem, parenting, relationship difficulties, eating disorders, addictions, abuse etc.; for some, group therapy can be a better, more productive and/or more affordable option than individual therapy.

Support Groups:
We will develop a hub of access to support groups - to help people who are off work with stress or depression to get back to work for example.

Resources:
We will be developing a range of additional resources which you can access via the website, be it links to other organizations, and recommended book lists broken down into subject areas to support you in life with whatever you are dealing with.

Support, supervision and development groups: - for counsellors, therapists, life and business coaches and other helping professionals.

So - that gives you an overview of what we are creating. You can keep up to date with the groups and workshops we will be offering by signing up to the quarterly OTS newsletter- the sign up box is on the right-hand side of each page at the OTS website. In each edition of the Witney Therapy Centre Newsletter I will give you an update on the groups we are running - but more up-to-date information is on the website.


---
Here is what we currently have available:
Workshops & Taster Sessions:

Knowing Yourself & Being Effective - This workshop will help develop your understanding of the unconscious processes which impact how we think and feel, and how we interact with others and life in general; We will think together, about what actually supports us in life, and what gets in the way of us having the life we want.

Group Therapy Taster Session - what is it & why would I do it? - This workshop will explore what group therapy is, how it works, what to expect, and give you a taste of a group experience to see if it is something you would like to take further by joining an ongoing group.
Everything You Always Wanted To Know About Therapy.... - A question and answer session to help you find your way through the therapeutic maze.


Group Therapy in Oxfordshire:

Group Therapy - How we relate to ourselves and others is at the heart of how we experience life and respond to the various difficulties and challenges that being human entails. Throughout our lives, we all develop 'habitual' ways of (cont'd from page 3.) feeling and perceiving. But as neuroscience research now suggests, we are often on auto-pilot, and not aware of all of our habitual patterns. These patterns are likely to manifest in a therapy group, and many people find it to be a very productive setting and an unusually safe place for exploring and experimenting with these habitual patterns.

Art As Therapy - This group is aimed at professional people who may be taking some time out of work and are looking for a supportive and therapeutic environment to aid their recovery.


Groups & Workshops for Professionals:

Professional Development Group for the Helping Professions - This is a rare opportunity to deepen your awareness and appreciation of the relational dynamics in the therapeutic relationship, which is increasingly understood to be at the heart of the outcome of therapeutic and developmental work. This group is particularly rare, as it is open to counsellors, psychotherapists, psychologists, coaches and other professionals in the helping professions.


Other Events:

Parenting Course - This course is designed for all parents / carers of children aged around 2yrs to 12yrs and will run for 2hrs a week for 10 weeks. The aim of the course will be to provide you with a 'toolkit' of appropriate strategies to deal with the various behavioral challenges that children give us.

Please see the OTS website for further details


---
Free Talks At Witney Therapy Centre
Knowing Yourself & Being Effective

A talk, workshop & taster event for anyone with a mind to discover more ...


This free talk is an opportunity to explore questions such as:


What makes relationships difficult?

How do you live a life even more worth living?

Why did my therapy not work?

What is love?

How did we become who we are?

The style of the talks will be conversational around these questions, so each talk is different. Knowing yourself and being effective, the title of the talk, runs through all of the many forms of counselling, psychotherapy and various therapy groups.

So …. how come you have read this far? Why would anyone would be attracted by a title including and championing the idea of 'knowing yourself'? Don't we all know ourselves anyway? Your interest might just reflect the fact that when we consider the idea of knowing ourselves, we have an intuition that there is more to us than we ourselves can see; that life holds more possibilities for us than we have managed to achieve; whether it be in work, love, inner satisfaction etc.

The conversational experience of this talk, gives it the feel of a workshop and taster session so that you can form an impression of working within a supportive group of others, all interested in having a better experience of life.

It will give you space to think about what actually supports you in life, and what gets in the way of you having the life you want; and develop your understanding of the processes which impact how we think and feel, and how we interact with others and life in general.

About the Talk Leader:

Justin has worked as an integrative & relational group & individual therapist, supervisor & trainer for over 20 years. He runs the Witney Therapy Centre and is a director of 'OTS - Oxfordshire Therapy & Self Development'.

What to do next...

You can:

Apply to join a talk - by phoning or email him here. Places are limited, but you can also register your interest for future workshops.

Subscribe to the OTS Newsletter in the right hand column on the OTS website to be kept up-to-date.

Therapy Room Hire at Witney Therapy Centre
You can find out about hiring a room at the centre.
Find out More...